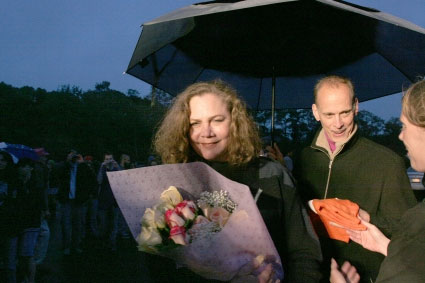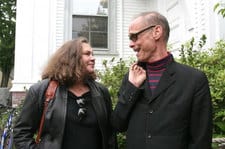 The Provincetown International Film Festival is underway on Cape Cod and last night John Waters and Kathleen Turner hosted a screening of Serial Mom at the Wellfleet Drive-in Cinemas.
Said Turner, who is receiving the festival's Lifetime Achievement Award: "I've never been to the drive-in before. And I haven't seen 'Serial Mom' for some time, so I was looking forward to this." Of Ptown, she said: "It's beautiful here. But I wish it would warm up. I had to buy a sweater."
And always remember, no white shoes after Labor Day!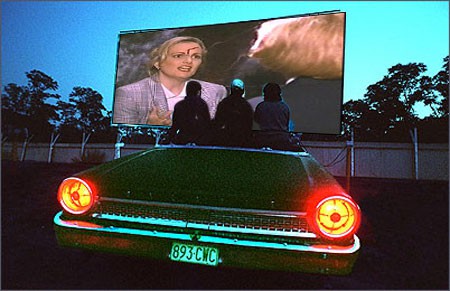 p.s. – Baltimore Magazine has a big new profile on John Waters.