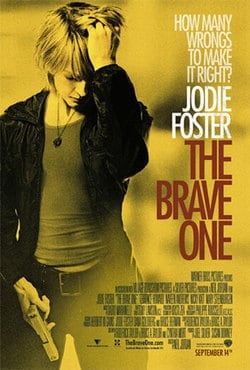 Jodie Foster has made a major financial donation to gay youth suicide prevention organization The Trevor Project following their announcement of a fundraising campaign to facilitate the operation of two 24-hour call centers. She made the donation in honor of her friend, producer Randy Stone, who died earlier this year at 48, AfterEllen reports. Stone produced Little Man Tate and the beloved short gay youth suicide film Trevor, after which the organization is named.
Said Foster: "I feel so lucky to have had a best friend like Randy Stone, the funniest guy I've ever known. He was talented, passionate, supportive, and as big as life. He brought all his beautiful energy to The Trevor Project, which has done such meaningful work on behalf of gay and questioning youths. The call center campaign's impact will continue the Trevor mission in Randy's honor just as he would have wanted. I am proud to continue my support of Trevor in memory of my dearest friend. He is missed."
According to the organization, Foster's gift is the largest it has ever received. Go Jodie!
This one-sheet is the official key art for Foster's upcoming Neil Jordan-directed film, The Brave One.
Jodie Foster phones it in [afterellen]
The Trevor Project [official site]