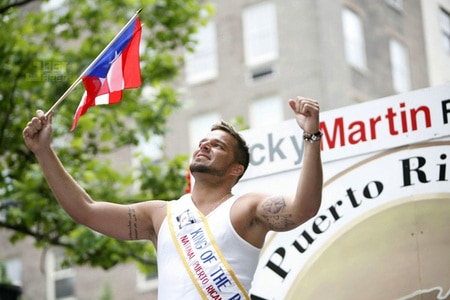 Ricky Martin made a ride down New York's Fifth Avenue on Sunday as King of the annual Puerto Rican Day Parade. The NYT reports, "There were the requisite celebrities, including Geraldo Rivera; Jennifer Lopez and her husband, Marc Anthony; and Ricky Martin, so idolized that the organizers anointed him not the grand marshal of the parade, but the 'king.'"
He was joined by tens of thousands of his compatriots.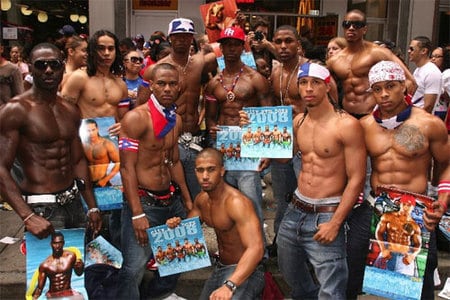 Said Martin prior to the event: "The opportunity to share with many Puerto Ricans, remembering our island, and waving a sea of Puerto Rican flags will be an incredible experience. There are Puerto Ricans in politics, in the Army, in art and business that have made a great contribution to the United States. We are a generous people, and we are strong in the face of adversity. We are a glad, enthusiastic town with a great sense of unity."
And several well-defined sets of abs as well.
Photos via A Socialite's Life and Just Jared, where you can find plenty more.