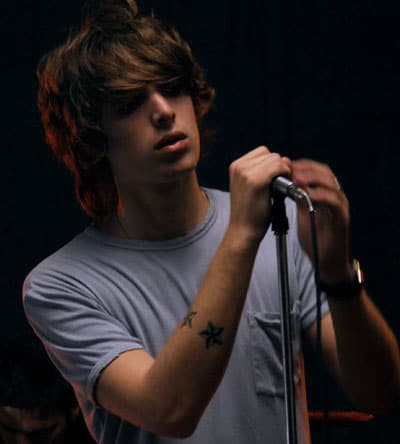 Paolo Nutini is no Enrique Iglesias. The rising Scottish singer/songwriter says that after an incident at a recent concert he'll not make the mistake of making eye contact with a male fan again:
"When I first started gigging, people were giving me all of these words of advice. They said: 'Find a girl in the audience and sing to her, let her be the focus of the song.' But once when I did it a guy came up to me later and said, 'I saw you looking at me throughout that song.' I said: 'I'm sorry man, I think there was a girl right beside you.' And he went: 'Aw, it wasn't me?' It was the most awkward moment. He said: 'So you're not gay?' and I said: 'No.' The dude walked away then came up again and shook my hand. He sort of went, 'I'm sorry about that, see you later.' And then he left his number in my hand! Ten out of 10 for trying but ever since then I've not run the risk again."
Nutini, whose single "Last Request" (below) recently charted in the UK top 10, will be performing at the Live Earth concerts in London on July 7th. But he won't be making eye contact with you.