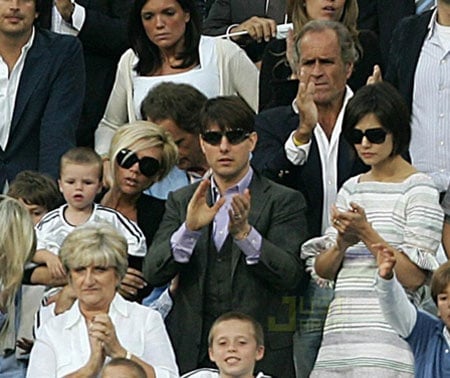 After taking him in at the final Spanish League football match in Spain recently, Tom Cruise decided he had to have a piece of it, and has reportedly made a $79.6 million bid to back the L.A. Galaxy.
Said a source: "To have Tom's backing would be amazing – there's no way Galaxy bosses would turn down that opportunity."
Is this a joke? If not, I think it may be the most expensive case of stalking we've ever seen.