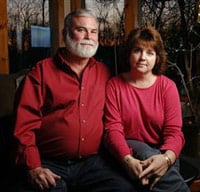 Substitute teacher Julie Amero will get a retrial after being convicted this week in a case where she accidentally showed porn to young children while teaching a lesson on a classroom PC. The porn was likely caused by pop-ups on a computer infected with malware and viruses, and bloggers have been outraged at the extent to which Amero has been accused in the case. The conviction was overturned this week because evidence showing that the PC had no virus protection or spyware cleaning programs installed had not been blocked from the case.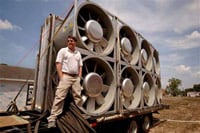 A "hurricane simulator," consisting of eight industrial-strength fans that can produce up to 130 mile-per-hour winds will be used to destroy actual vacant homes in an effort to understand how hurricanes do damage and how to improve building codes.
Startup company Lala.com hopes to be much like iTunes, but allows users to listen to full songs. The company hopes that, while many people will use the site to play albums for free, enough will eventually purchase music for their iPods.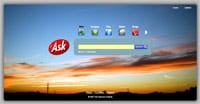 The "underdog" of search, Ask.com, continues to innovate in the face of major competitors like Google and Yahoo. This week, they released the latest version of their search engine, with a revamped look and a 3-pane browsing window that helps users find exactly what they're looking for. The company will spend $100 million dollars on advertising this year, including television commercials and billboard campaigns touting "the algorithm."
Now that the iPhone has an official release date (June 29th), the buzz is stronger than ever about just what exactly we'll see when it is launched. What will cell phone plans be like? How many people will actually drop $500 for one when they first come out? And just what is that super top secret feature that no one knows yet?!
WiTricity is coming…hopefully. MIT researchers managed to send electricity a distance of 7 feet without wires, giving hope for wireless electricity in the not-too-distant future. Charging laptops, phones, and iPods without a cord would be almost as awesome as wireless internet.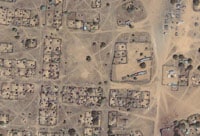 Amnesty International launched Eyes On Darfur, a website that uses satellite imagery to show real evidence of the destruction and devastation that continues there. "Amnesty International USA's unprecedented Eyes On Darfur project
leverages the power of high-resolution satellite imagery to provide
unimpeachable evidence of the atrocities being committed in Darfur. Eyes On Darfur also breaks new ground in protecting human
rights by allowing people around the world to literally 'watch over'
and protect twelve intact, but highly vulnerable, villages using
commercially available satellite imagery."
TowleTech is written by TR correspondent Daniel Williford.