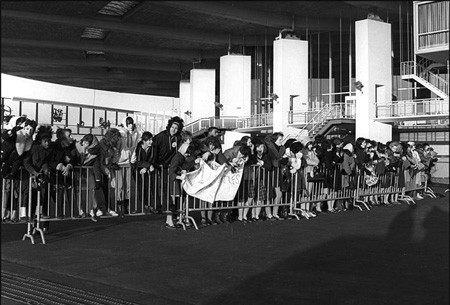 Of course I may be treading on sacrilegious ground by drawing connections between the robots and the Fab Four, but here goes.
On February 7th, 1964, when the Beatles arrived at JFK, a line-up of the fanatical American public greeted the British celebrities. Forty-three years later, at LAX, they send their emissaries, the paparazzi.
Plenty has changed in all that time, except perhaps the style of metal barricades.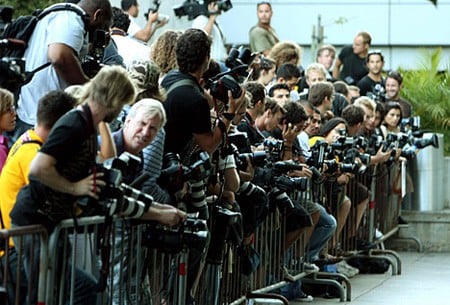 The arrival, after the jump…