A few days before the 4th of July holiday, 26-year-old Satendar Singh, a Fijian national who India-West says "won a visa to the U.S. through the immigration lottery" was targeted and killed by attackers at Lake Natoma, California while picnicking allegedly because of his race and sexuality.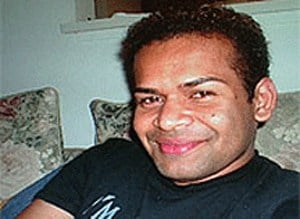 Friends say "an ugly attack laced with racist and homophobic slurs" led up to a group of Russian men attacking Singh with their fists, and some say, brass knuckles.
The attack was unprovoked, say friends: "The group had arrived at the lake at approximately 2 that afternoon. According to various accounts later recounted in the Sacramento Bee, a group of Russian men nearby began directing their comments toward Singh, an employee with a local AT&T call center who had been in this country for seven years. Despite his last name, Singh wore neither a turban nor a beard, aside from a small goatee. As he and his friends settled in to enjoy an early Fourth of July celebration, the Russian men began making several racial and homophobic remarks to Singh. 'I'm not pretty sure, but I think (Singh) responded by saying he wasn't a gay,' one of Singh's friends who witnessed the incident and who preferred to remain anonymous for fear of retribution, told India-West. 'I told them we had come to enjoy the day and that we didn't want to get into a fight or something, and I thought it was all over.'"
But it wasn't over.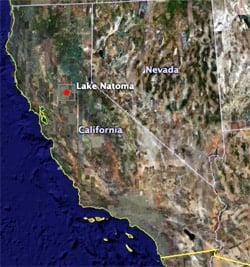 "'They were targeting him because Satendar was dancing to Indian music throughout the rest of the day, like the rest of us…I don't know what (the Russians) were saying or if Satendar said something back, but then it happened,' the witness said. One of the men from the Russian group came over and hit Singh in the face. Some witnesses claim that Singh's attacker had assaulted him with a 'knuckle duster' or pair of brass knuckles, but the witness could not confirm that any such weapon was used. The blow caused Singh to fall and hit his head on the concrete pavement. Almost immediately, he began bleeding from the head. After handing his phone to a woman standing next to him, 'I ran after the guy and he threw a bottle at me, but I couldn't catch him,' he told India-West."
Singh, who had been living in America for seven years, died four days later of head trauma sustained in the attack. Police are investigating the attack as a homicide while trying to gather evidence on its status as a hate crime.
Equality California has jumped on the case. Said Executive Director Geoff Kors: "First and foremost our thoughts go out to Mr. Singh, his family and his friends. If the attack on Mr. Singh turns out to be motivated by hate against any particular group, California's hate crimes law can and should be applied. This potential hate crime reminds us that it is time for the federal hate crimes statute to catch up to be similarly inclusive. We need to embrace policies that encourage people to respect our diverse society. If the Sacramento Sheriff's Department asked for help from the federal government in this case, federal law enforcement officials could get involved if the crime turns out to be motivated by racial bias, but not if it was prompted only by anti-LGBT bias. That gross inconsistency needs to change."
Young Fiji Indian Killed in Alleged Hate Crime Incident [india west]
Legislation Follows Brutal Racist/Homophobic Attack [san francisco bay times]