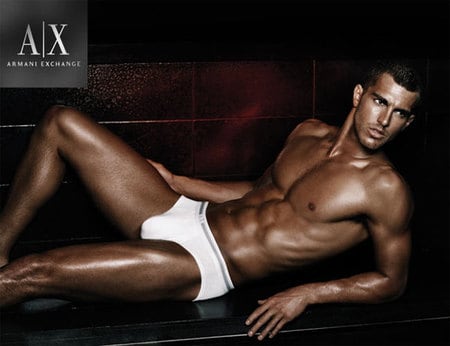 Hot off the presses, and I do mean hot.
Check out these sultry new images featuring model Clint Mauro for Armani Exchange's new underwear campaign. A few more images can be found at their site, along with information on how you can be the next Clint Mauro in a search to find their next underwear model.
Mauro was last seen on these pages last November.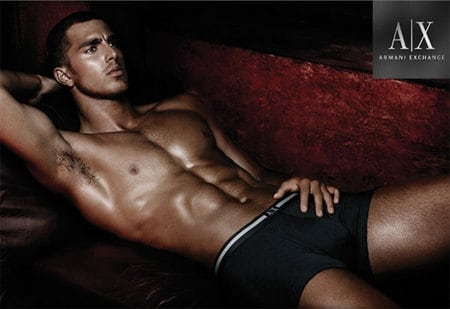 The campaign was shot digitally by fashion photographer Tom Munro (Management Artist), styled by Victoria Bartlett (Management Artist), hair by Neil Moodie (Tim Howard), make-up by Mark Carrasquillo (Art & Commerce) and created by an in-house team under the direction of Tom Jarrold (SVP Marketing and Creative for A|X).
And I would like to note, Armani Exchange is an advertiser on Towleroad.