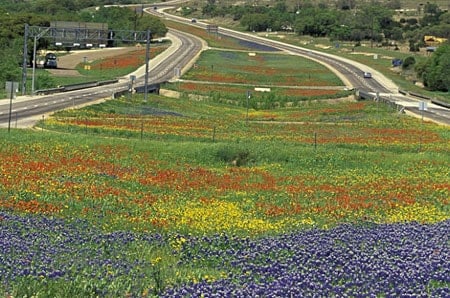 Former first lady Lady Bird Johnson, wife of 36th President Lyndon Johnson, has died at 94 after a brief hospital stay.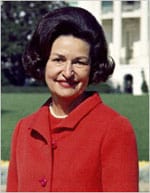 A brief note on one of her achievements, via the Human Flower Project:
"You don't hear the word 'beautification' anymore. There aren't any more idle groups of white ladies in white gloves. But in fact, Mrs. Johnson's efforts—whatever they were once called—streamed into present-day environmentalism and conservation. 'After President Johnson left office, Mrs. Johnson continued to be a champion of environmental initiatives. In 1982, she founded the National Wildflower Research Center (now the Lady Bird Johnson Wildflower Center), and in 1987, she helped add the native wildflower requirement as an amendment to the Surface Transportation Urban Relocation Authorization Act.' Now, native wildflower seeds or seedlings must be planted in landscaping all federal highways projects."
Surely something most can appreciate.