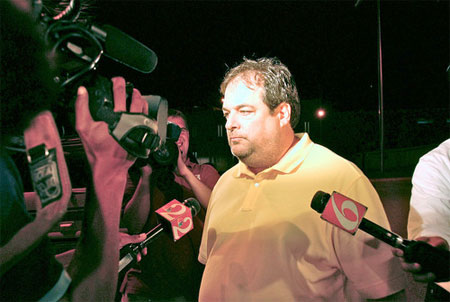 Florida State Representative Bob Allen (R-Merritt Island) was arrested on Wednesday after offering to perform oral sex on a male police officer for $20.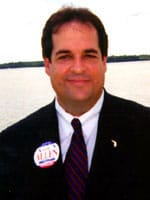 Local6 reports: "Investigators said Allen was acting suspicious and went in and out of the men's restroom at Veteran's Memorial Park, located on East Broad Street…Minutes later, authorities said, Allen solicited the male officer inside the restroom, offering to perform oral sex for $20. Allen was then arrested. Officers realized he was a public figure after the arrest, a news release said. Allen, who is from Merritt Island, was scheduled to be booked into the Brevard County Jail Wednesday night."
Allen is married and has a child.
The Miami Herald reports that Allen told a Central Florida television station the incident was "a very big misunderstanding" and a "gross mistake." Said Allen: "I'm not in anyway associated with that they are saying, this is disgusting."
He also has some interesting recreational interests, according to his House profile.
UPDATE: Joe.My.god has a wealth of information on this guy, including the fact that he's "the author of failed Florida House Bill #1475, the 'Lewd and Lacivious Behavior Act' which would have made public masturbation in the presence of another adult illegal, whether the other adult consented or not."
(top image source)