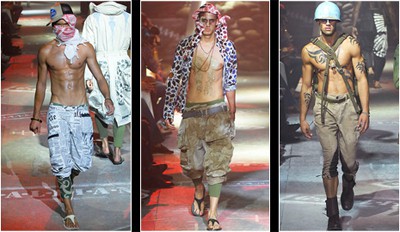 Rounding up men's fashion week in Paris. Ooh la la!

LGBT Rights: Laws involving the rights of gays, lesbians and transsexuals went into effect July 1 in Iowa, Vermont and Colorado. Iowa becomes the latest state to protect LGBT citizens in employment, housing and public accommodations.The the law gives the state's civil rights commission the power to investigate complaints of discrimination based on sexual orientation.

Nice Pants: This year's Breakfast at Wimbledon will be Bud Collins's last at NBC. Collins, a 78-year-old sports writer and television personality, will not have his contract renewed by the network, making this his 35th and final Wimbledon with NBC. "So I had 35 great years with them," Collins said Monday at the All England Club. "I have no complaints about them, but I hope to stay in tennis. I'm not retiring; too young to retire." Bud's post-match interviews with Chris Evert and Martina Navratilova were always one of the best parts of NBC's Wimbledon coverage. I'll miss him — and Chris will miss the pants.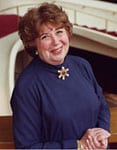 Death of a Diva: Beverly Sills, the acclaimed Brooklyn-born coloratura soprano who was more popular with the American public than any opera singer since Enrico Caruso, even among people who never set foot in an opera house, died Monday night at her home in Manhattan. She was 78. I grew up watching her on "The Carol Burnett Show" as a kid in Madison Heights, Michigan, and then came to realize what a New York institution she was once I moved here. She will be missed.

King George: President Bush flips off the Judicial Branch once again by letting Scooter Libby do the crime without serving the time. Senate Majority Leader Harry Reid of Nevada called the commutation "disgraceful" and had this to say: "Libby's conviction was the one faint glimmer of accountability for White House efforts to manipulate intelligence and silence critics of the Iraq War. Now, even that small bit of justice has been undone."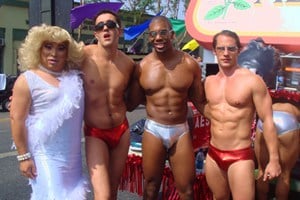 My friend Danny Casillas — aka Frieda Laye of Chico's Angels — on the true meaning of gay pride parades.

Media Darling: GayCities caught up with Andy for a ride on the Towle Road around P-Town.

Party Crasher: After his partner criticized the Democratic National Committee for not doing enough on gay issues, Donald Hitchcock lost his job as the group's director of fundraising from gay donors. Coincidence? Hitchcock thinks not. He sued the DNC, chairman Howard Dean, and two others this May — and speaks to the media for the first time in an exclusive interview with The Advocate.

Tennis Talk: Andre Agassi wants to know if you're radical enough while Jim Courier wants to see what you've got.

Summer Reading: AfterElton has the skinny on two exciting gay teen novels, a new gay mystery, and a comedy about two gay men switching bodies.

Arjan has more with Mika + a free MP3.