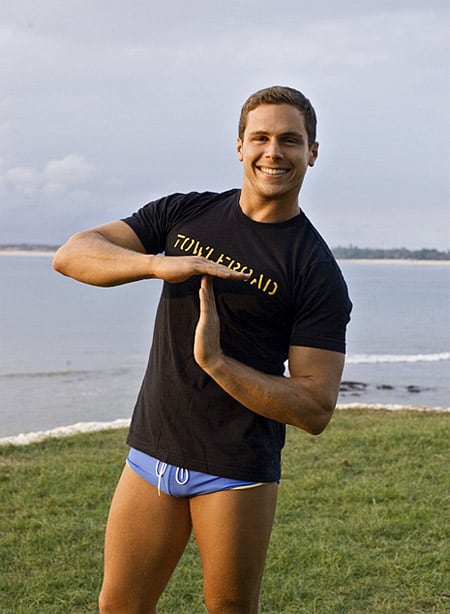 Our friend Lewis Payton has been overseas working on a photography project and sent us a special postcard of his latest subject, Andre.
Lewis writes, "Bali is incredible! The tourism industry here took a huge hit after the terrorist bombings of 2002 and 2005, so I wanted to come here and show the world (well at least the readers of Towleroad and DNA!) what an extraordinarily beautiful culture and country the Balinese have. Unlike the rest of Indonesia, which is predominately Muslim, most of Bali's population are Hindu, and this spiritual faith is on evidence throughout the island. This has been the most special shoot I've ever experienced."
You can look forward to next week when you'll be seeing more of Andre on these pages.
What's Andre saying? Oh yeah, we have T-shirts again for those who are interested!
Info here.