Senator Mike Gravel: Why I Wasn't Invited to the HRC Gay Debate. Gravel: "Yesterday the Human Rights Campaign announced that it will not invite me to the first-ever presidential debate on gay issues because I didn't raise enough money. To say that I'm shocked is an understatement. I can confidently say, of all presidential candidates, I've been the most outspoken advocate for gay rights."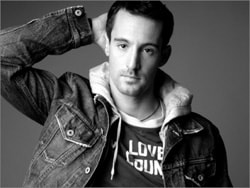 NewNowNext talks with out Israeli singer Ivri Lider about a few things, among them musicians' refusal to discuss their sexuality: "It's an interesting discussion because, on one hand, an artist – he's a person and he has his world and all kinds of things that could be hard for him, like maybe his family. But on the other hand, I feel that it's a shame that more people do not do that. I think it's good for them and good for our community and we need that. We need people…especially artists that people look up to. We need that."

Rob Cole, journalist who helped create national readership for The Advocate, has died at 76: "His work was encouraging to other gay journalists, such as Mark Thompson, a former Advocate senior editor and author of books on gay spirituality, history and culture. 'In those days, for someone to leave a mainstream career and work for a struggling gay newspaper was an extraordinary act of courage and bravery,' Thompson said."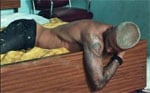 It never ends: more Becks, more!

Spike in NYC syphilis cases among gay men "disconcerting," say officials: "The 260 cases reported during the first three months of 2007 compares with 128 during the same period last year, the city's Health Department reported. Men accounted for 96% of new cases, and most occurred among the homosexual population. The 10 cases reported by women, meanwhile, signal the potential for further increases among that group, health officials said."

Weeping mother takes the stand in the 2001 gay bashing murder trial of John McGhee: I did not recognize my son. His face had no shape. He was all purple and blue. What I saw was monstrous. I couldn't believe it. I was afraid to kiss him."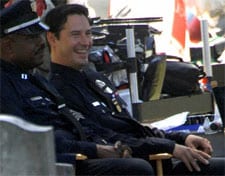 Keanu Reeves cops out.

Michael Cunningham to give reading in Provincetown this Sunday.

Barbara Boxer: "Impeachment should be on the table.": "I've always said that you need to keep it on the table, and you need to look at these things, because now people are dying because of this administration. That's the truth. And they won't change course. They are ignoring the Congress. They keep signing these signing statements which mean that he's decided not to enforce the law. This is as close as we've ever come to a dictatorship. When you have a situation where Congress is stepped on, that means the American people are stepped on. So I don't think you can take anything off the table. Because in fact the Constitution doesn't permit us to take these things off the table…"