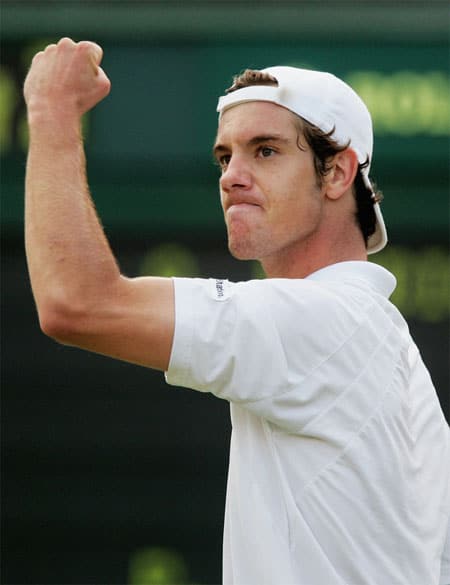 Missed this one back in April. But then again, at that point Frenchman Richard Gasquet hadn't leapt onto the Wimbledon radar.
This past week, Gasquet vanquished Andy Roddick to face Roger Federer in the semi-finals. In April, French magazine Le Point printed a rumor that 46-year-old married French businessman Arnaud Lagardere was having an affair with the player.
Gasquet responded to ASAP Sports: "I was absolutely not happy about that. This question has come back hundreds of times, and every time someone turns up saying, Oh, I have evidence. It is just bullshit. Neither him nor me are homosexuals. It's absolutely obvious."
Over the weekend Federer struggled to defeat Rafael Nadal in five sets in the third-longest men's final ever.
(via Outsports)