Bette Midler fined for tree slaughter on Hawaii property. Attorney: "The whole idea with cutting the trees down was with the idea of improving the lot with native species" instead of the nonnative, invasive species that had grown there. It's unfortunate that a mistake was made."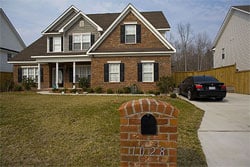 Virginia Beach house owned by gay pornstar killers Harlow Cuadra and Joseph Kerekes is up for sale: "The pair lived lavishly at the house. Police seized $26,000 cash as well as two large plasma TVs (one 55 inches, one 50 inches); four cars (three of which were worth about $100,000 each); five computer monitors; stereo and video equipment; and several pieces of gold and diamond jewelry."

Iowa state senator Matt McCoy, indicted on charges of extortion, says he no longer feels he's being targeted because he's gay: "Do I think that there is an organized effort out there? I can only say that I don't believe Democrats are more likely to break the law than Republicans."

DIVA: Australia celebrates drag with massive awards show.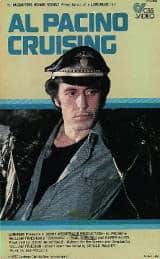 Director William Friedkin to hold Q&A session at special showing of Al Pacino's Cruising at the Castro Theater this weekend: "It was the first high-profile bomb for star Al Pacino, and you have to dig deep in the bargain bin to find a 1980s William Friedkin movie that was more reviled. Worse yet, it was attacked by many in the gay community, who felt that the film's gay serial killer and over-the-top portrayal of queer culture enforced homophobic stereotypes."

4 oz.: Brad Pitt producing TV series about transsexual with Nip/Tuck creator Ryan Murphy.

After moving to a shiny new $35 million mansion in Beverly Hills later this year, Tom Cruise and Katie Holmes plan to keep the same sleeping arrangements — at opposite ends of the house.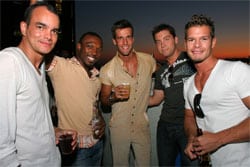 Pedro Andrade working the jumpsuit.

Fifty in attendance for Ottawa, Canada gay rights vigil: "Some countries couldn't dream of having an event like this — the police would come down on them so fast."

Apparently there have been rumors going around that T.R. Knight has only signed on for part of the season at Grey's Anatomy. Not true, says E's Kristin dos Santos: "While the show's official rep at ABC says she never comments on the details of actors' contracts, an inside source close to the show tells me this is most definitely not true. I'm told T.R. has signed on for all episodes of the upcoming fourth season and that he never would have been given his recent pay hike had he only signed on for half of the episodes."