A Baptist minister from Bristol, Virginia was arrested in Tennessee and charged with driving under the influence and indecent exposure, according to the Associated Press.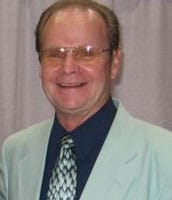 Pastor Tommy Tester, 58, drew attention to himself after relieving himself in front of children at a car wash in Johnson City, Tennessee: "A report also accuses Tester of offering police officers oral sex and says an open bottle of vodka and empty oxycodone prescription bottle was found in his car."
Oh, yeah. He was also wearing a skirt at the time of his arrest.
"Authorities identified Tester as the minister of Gospel Baptist Church in Bristol and an employee of Christian radio station WZAP-AM, also in Bristol. WZAP issued a statement asking for prayers and saying Tester has been suspended during an investigation."
When those Baptist ministers go, they really go.
Minister In Skirt Charged With Indecent Exposure [ap via wgal]
(via queerty)