Singapore's Media Development Authority have denied organizers of Singapore's LGBT "Indignation" Pride festival a license to show a photo exhibition of gay men and lesbians kissing, according to the festival's founder Alex Au, who also shot the photographs. They were told of the denial two days before the exhibition was to begin.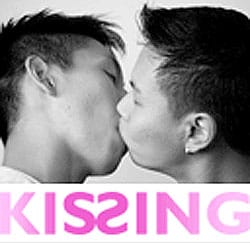 The West Australian reports that the show reportedly consists of 80 shots of fully-clothed models kissing. The license was denied becuase the board said the photos "promote a homosexual lifestyle."
Said Au: "It's absurd to think that gay people do not also kiss, and that representation of such a reality would be subversive. There is a very stereotypical representation of gays and lesbians as deviants and I think it is important to correct the stereotype."
Instead of the planned exhibition, a "Kiss and Tell" slideshow of the photos and talk will take place on nine evenings prior to the evening's scheduled events. This type of presentation does not require a permit.
In addition to the talk, participants will also be allowed to have their photos taken…kissing, of course.