Macalester College in St. Paul, Minnesota named most gay-friendly school.

Hurricane Dean makes landfall on Mexican coast as Category 5 monster storm: "The U.S. National Hurricane Center said it was the first Category 5 storm to make landfall in the Atlantic Basin since Hurricane Andrew in 1992. Dean was still packing sustained winds of 165 miles per hour (268 kph), with gust of up to 200 mph when it came ashore, but was expected to weaken as it passed over the Yucatan Peninsula."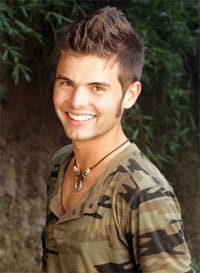 Cast of Survivor: China includes 22-year-old gay Mormon Todd Herzog who says he is prepared to "gather wood and sh*t."

Faye Dunaway orders poultry by the pound at Koo Koo Roo: "She ordered chicken and broccoli to go, and then she sat at a table with her food container. She pulled a tiny scale out of her purse and . . . proceeded to pull the chicken meat off the bones and weigh it. She piled the bones and skin on a napkin. She carefully weighed the chicken meat and broccoli, and the broccoli was a little short, so she went to the counter and asked for more."

Despite "huge" LGBT population, teens in the Bronx live on the down low or face harassment: "LGBT youth say that Bronx schools are particularly tough environments. 'I'm considered, like, a dyke in my school,' said 15-year old Angel S., who has knife scars on her right knee from a fight. A boy 'pushed me down a flight of stairs because I liked his girlfriend.'"

Officials knew Minneapolis bridge was in danger of collapse: "Internal MnDOT documents reviewed by the Star Tribune reveal that last year bridge officials talked openly about the possibility of the bridge collapsing — and worried that it might have to be condemned. The documents provide the first look inside MnDOT's decision-making process as engineers weighed benefits and risks, wrestling with options to prevent what they believed was a remote but real possibility of the eight-lane freeway bridge failing."

Arjan interviews Danish dance duo Junior Senior.

Testing the water: Countdown with Keith Olbermann to get tryout on NBC prior to this Sunday's Eagles/Steelers game.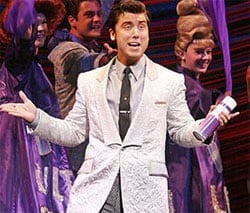 It's Corny Collins time!

Gary Steinsmith, gay activist in South Florida, dies at 50.

Amy Winehouse leaves rehab again.

Chilean gay activists cry foul over sodomy conviction: "On Aug. 10, a panel of judges in Antofagasta, Region II, found a 47-year-old laborer guilty of sodomizing a 17-year-old male. Because the accused had no previous criminal record, the court sentenced him to 41 days in jail – far less than the 541-day jail term prosecutors had recommended. The case began when police discovered the two having sex in a pickup truck. Although the young man in question – just 12 days shy of his 18th birthday at the time of the incident – testified that the sex was consensual, prosecutors nevertheless pursued the case, arguing that the accused 'corrupted the child's sexual morality.' The ruling – the first sodomy conviction to be issued in Region II since the country's criminal law procedures were overhauled in 2001 – was not well received by the Movement for Homosexual Integration and Freedom (MOVILH), Chile's leading gay rights organization…Chile's Criminal Code is biased against homosexuals, MOVILH claims. One problem is a major discrepancy regarding the legal age of sexual consent: 14, for heterosexuals, 18 for homosexuals. MOVILH describes the difference as 'arbitrary, unjust and hypocritical.'"