Miranda Greer, 24, a lesbian from Hall, Tennessee, just northeast of Memphis, has told police that a man assaulted her with a beer bottle and punched her in the face on July 15 after questioning her about her sexuality at Tequila Joe's, a bar in Jackson, Mississippi.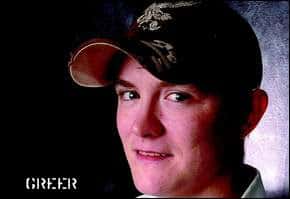 From the Jackson Sun: "Greer said a man approached her after he saw her dancing with a male friend. The man, a patron at the club, thought she was a gay man and, using a slur, told her to leave, she said. Greer told him she was a woman and a lesbian, she said. The man responded by punching her in the face, Greer said. The man then used the bottom of a beer bottle to jab her in the left eye about four times before smashing the bottle over the back of her head, she said. Greer said when she got up, the man charged her, but missed and fell. She said she pinned him down until bouncers grabbed her by the throat and threw her out of the bar. Greer said she could not find the man for police as people filtered out of the club. Her friend Michael Robinson, 27, said a man who was in the nightclub told him he saw Greer's attacker slip out an employee entrance. Robinson said he did not see the attack."
Greer claims that she currently has a blind spot in one eye because of the incident. The paper reports that she and others are planning a protest outside the bar this coming Saturday.
Recent Tennessee News
Drunk, Crossdressing Baptist Minister Flashes Kids, Offers Cops Sex [tr]
Threats Against Rural Gay Tennessee Man Continue [tr]
Kroger Stores Charged with Discrimination by Tennessee Gay Paper [tr]
Tennessee Teacher Suspended for Gay/Racial Slur Lesson [tr]