The New York Times does a "sting" job on Mayor Michael Bloomberg's claims that he takes the subway to work "virtually every day" and finds that while Bloomberg is telling the truth, he may not be telling all of it: "On mornings that he takes the subway from home, Mr. Bloomberg is picked up at his Upper East Side town house by a pair of king-size Chevrolet Suburbans. The mayor is driven 22 blocks to the subway station at 59th Street and Lexington Avenue, where he can board an express train to City Hall. His drivers zip past his neighborhood station, a local subway stop a five-minute walk away." The mayor's response to the brouhaha: "Some people focus on important things, some people don't."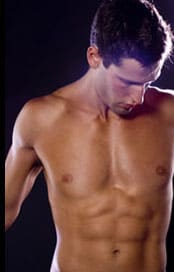 Bass boytoy Pedro Andrade shows what he's got.

Are the Democratic contenders for president in 2008 feeling more liberated about their relationship with the gay voting base? "The Democrats' apparent newfound confidence on gay issues — a confidence, to be fair, that hasn't yet been tested by general election pressures — has two sources. There's a broad cultural shift, indicated by polling, toward public support for gay rights. And the shift comes as Democrats feel confident that Republicans — weakened and tied to an unpopular war in Iraq — will be unable to turn gay rights into the high-profile wedge issue it was in 2004."

Singapore on gay rights: one step forward, two steps back.

Online archive of Siskel & Ebert & Roeper is created, showcasing more than 1,000 shows and reviews of over 5,000 movies. Ebert: "Gene and I knew those old shows would be worth saving, but for a long time nobody agreed with us. In the years before home video, it seemed like a waste of expensive video tape to preserve hundreds of episodes of our earlier incarnations on "Opening Soon at a Theater Near You," "Sneak Previews" or "At the Movies." After all, the movies we were reviewing weren't going to be opening again, and who'd want to watch a show of old movie reviews? Right?"

Cindy Wilson on the new B-52s album: "It's the best thing we've ever done. This is the worst time in the world to put out a record. We should have our heads examined for even trying to do something new the way things are now, but that's just the way it's happened. We'd recorded in the Bahamas but never in Athens. There's an 'Athens vibe,' even though it's changed so much over there. I think it's the magical kiss we needed. We're bringing everything that's happened to us in 30 years to this record. There's a maturity to it, but we're not about to grow up. It's still us, you know."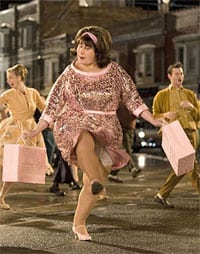 Hairspray: Sing-along Edition coming to a city near you.

Rosie O'Donnell turned down $2 million to appear on The Apprentice.

PlanetOut reports second quarter 2007 results. CEO Magee: "During the second quarter we made significant progress in our efforts to solidify PlanetOut's balance sheet and position the company for future growth. During the quarter, we signed an agreement to raise $26.2 million through an equity financing transaction, which closed in early July 2007; and we examined every aspect of our business to identify ways to simplify and focus the company, and reduce expenses. Our recent announcement to close PlanetOut's international offices was a direct result of this effort. We are making strategic changes to enable us to increase focus throughout the organization on the most critical issues and opportunities in front of us during an important time of transition and rebuilding for the company." (LGBT)

Jealous of the Beckhams, Tom Cruise and Katie Holmes want to do a W naked photoshoot of their own: "A friend of the couple told Australia's 'New Weekly' magazine: 'They have already started planning some of the photos. One suggestion they were keen on was a shot of them posing together in the shower, dripping wet and covered by nothing but steam.'"