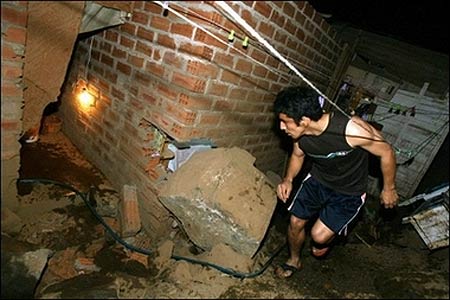 Our thoughts go out to those affected by the massive earthquake that struck Peru Wednesday night. At least 337 have already been reported dead.
The Washington Post reports: "The U.S. Geological Survey reported that the 7.9 magnitude earthquake was centered about 90 miles southeast of Lima, the capital. It struck at 6:40 p.m., as many Peruvians were heading home from work. The town of Ica, about 175 miles south of Lima, appeared to be the hardest hit, though the temblor rippled streets and damaged buildings in Lima."
The quake lasted for two minutes and generated a small, one-foot tsunami. It has been followed by multiple aftershocks. Video below shows footage taken during what I presume is one of the aftershocks.