In a recent issue of Straight magazine (not kidding, though it's a Vancouver-based magazine playing off the Strait of Georgia between Vancouver island and the Pacific coast), R&B singer-songwriter Ne-Yo decided to tell the world he's straight again: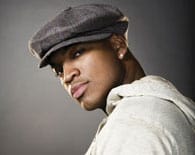 "In not ever having to deal with anything like this before (gay rumors), I got mad. But then Jay-Z broke it down for me, like, 'This is the music business. You gotta take the bad with the good. If you're doing something right, haters are going to come around, and they're not going to go anywhere. You gotta learn how to let that roll off your back.' Anybody that knows me, knows I'm not gay. If you wanna know, I've been an open book since day one. All you've got to do is ask, and I'll tell you: I love women."
Ne-Yo wrote Beyoncé's hit "Irreplaceable" as well as several Rihanna singles including "Good Girl Gone Bad" and "Unfaithful".
Meanwhile, on SMACK DVD, Kanye West responds to Beanie Sigel's accusations that he's gay (video below):
"I'm just saying…@#$%*%, I'm not gay. @#$%*%, don't come at me on none of that @#$%. Don't @#$ing disrespect me. I respect where he coming from. I respect Beans' gangsta, I'm not gangsta, but I'm not gay either. Don't disrespect me as a @#$%ing man. That's all I'm saying. That's it."
Ne-Yo: Ready for Love [straight]
You may have missed…
Kanye West Revisits Homophobia [tr]
Thank You, Kanye West [tr]