After 30 years on the run, accused teenage killer Fred Rogers was nabbed by police in March, arrested for allegedly killing his high school classmate Kenny Hellstrom. In a court hearing on Tuesday, authorities learned that Rogers stabbed Hellstrom because he made a sexual advance: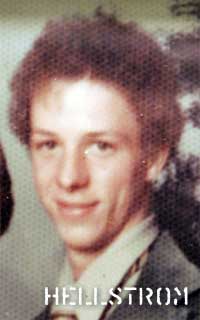 "Rogers, arrested in March this year and charged as a juvenile with first degree murder after three decades on the run in Tennessee and Pennsylvania, is accused of repeatedly stabbing 15-year-old Hellstrom as Hellstrom walked home from his part-time job at a Homewood gas station. Hellstrom managed to make it back to his home but died in his mother's arms soon after. Rogers, who left town the night of the murder, was always a suspect in the case, but over the years, detectives also interviewed serial killer John Wayne Gacy and looked for links to a male prostitute ring Hellstrom had testified against in court. On Tuesday, Assistant State's Attorney Nick D'Angelo testified that Rogers had confessed after his arrest in March on a routine traffic stop less than a mile from the murder scene. In a videotaped interview, Rogers said he had arranged to meet Hellstrom when Hellstrom finished work to 'smoke a joint together,' D'Angelo said. But Rogers said when the teens met in a parking lot behind a church, Hellstrom twice made 'sexual advances' toward him, D'Angelo said. The first time, Rogers said, he pushed him away, but after Hellstrom told him 'he knew he liked it,' Rogers became angry and stabbed Hellstrom, D'Angelo said."
Rogers and Hellstrom had reportedly shared a girlfriend. Rogers is now fighting an attempt to have his case transferred from a juvenile to an adult court.