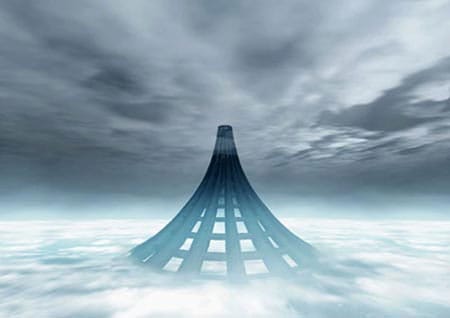 Japan is usually remarkable for its ability to cram lots into tiny spaces, but the most recent architectural unveiling shows they know how to think big as well.
The Taisei Construction Corporation has unveiled some utopian plans for the world's largest building.
Inhabit writes: "Looking eerily like Mt. Doom in the above rendering, the mountain-like X-Seed 4000 represents a utopian eco-vision for a self-contained high-rise city in the Tokyo harbor – powered mainly by solar energy. Aesthetically inspired by nearby Mt. Fuji, the behemoth building would measure 13,123 feet tall with a 6 square-kilometer footprint, and could accommodate five hundred thousand to one million inhabitants. Designed by Taisei Construction Corporation as an 'intelligent building,' the futuristically-named X-Seed 4000 would maintain light, temperature, and air pressure in response to changing external weather conditions. Unlike conventional skyscrapers, the X-Seed 4000 would be required to actively protect its occupants from considerable air pressure gradations and weather fluctuations along its massive elevation. Its design calls for the use of solar power to maintain internal environmental conditions. Some estimate that the cost to construct the X-Seed 4000 structure may be somewhere between US$300-900 billion."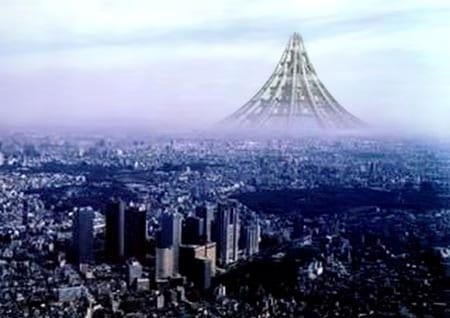 I doubt that such a monstrosity would be built within our lifetimes, but imagine the penthouse.
(via slog)