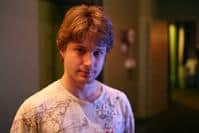 Virgil Griffith, a grad student at the Santa Fe Institute in New Mexico, has become the enemy of a lot of corporations and political organizations after he developed a simple online tool that lets people look up the location of people who have submitted changes to Wikipedia entries. Since Wikipedia lists the history of all changes made by the public, and since it records the IP address — the number that tells what network the user is connecting from — the data was already publicly available. However this week WikiScanner was opened up to the public, making it easy to search the history of changes made to Wikipedia and the organizations that they were from. Turns out that people from large companies have been editing out negative information while hyping themselves, and people from government organizations have been "cleaning up" controversial information. Wired has compiled a list of the most embarrassing edits. [image from wired]

The compact disk turned 25 years old this week. How much longer will it be around?


As Andy noted earlier, astronomers are eagerly watching a massive star as it burns up in the Milky Way, which has the appearance of a huge comet as it ejects its stellar debris. Traveling at 80 miles per second, the dying star will create materials for new planets and stars. "It's giving us this fantastic insight into the death processes of
stars and their renewals — their phoenix-like revivals as their ashes
get cycled backed into the next generation of stars," said Michael
Shara of Columbia University
in New York.

YouTube continues to battle a slew of lawsuits about copyright infringement, and in their defense they've deposed an unlikely pair: Steven Colbert and John Stewart. The two comedians may be asked if they helped to upload videos of their work or encouraged others to do so.

VoIP phone service provider Skype was completely down for two days this past week. The company said that a flaw in the Skype application is the source of the problem. Many small businesses that rely on the service for cheap long-distance calling have suffered from the outage.

Google and Microsoft both have new services in the works that cater to the health care industry, allowing users to research health issues and store their medical history online.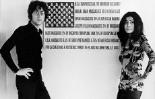 While the Beatle's remain notoriously absent from iTunes, the entire John Lennon catalog was made available this week. Imagine that.

Ford is unable to meet demand for its hybrid SUVs. That's a good thing, unless you're ready to buy a Ford hybrid SUV.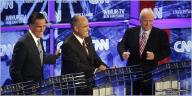 The YouTube/CNN presidential debates for the Republican candidates have finally been rescheduled, after many candidates seemed to want to avoid them. A follow up to the same event for Democratic candidates in July, the format culls a selection of uploaded videos where YouTubers ask the candidates questions directly. So what are they so worried about? The debates will take place November 28th.