In a 41-page brief filed today, an attorney for the Metropolitan Airports Commission says that Idaho Senator Larry Craig should not be able to withdraw his guilty plea "because the basis for his request is not injustice but rather his 'displeasure at the outcome'," according to the Pioneer Press.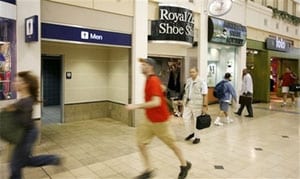 The prosecutor, Christopher Renz, writes that Craig had more than enough time between his arrest on June 11 and August 1st, when the plea petition was signed, to think about what a guilty plea might mean for him.
The AP reports: "'Denying Craig's motion "prevents further politicking and game playing on the part of the defendant in relation to his plea,' Renz wrote. Renz wrote that Craig didn't decide to withdraw his plea until after he was hurt by the publicity of the allegations. Craig clearly 'had hoped that he could plead guilty and that the plea would not be discovered by the media or public,' Renz wrote. 'The defendant chose to plead guilty and consciously took that risk. The defendant's current pursuit of withdrawal of his guilty plea is reactionary, calculated and political.' Renz warned of a 'deluge' of defendants who would ask to withdraw guilty pleas if Craig succeeds. The prosecutor said his office was contacted by a defendant trying to withdraw his plea after Craig announced that he regretted pleading guilty."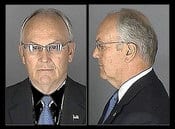 Renz also blasted Craig's version of events in the bathroom stall: "'The defendant's explanation for his hand being down underneath the stall divider – that he was picking up a piece of toilet paper in a heavily trafficked public restroom – stretches the bounds of credibility, particularly considering: the hand observed underneath the divider was palm up,' and it was Craig's left hand, reaching over to his right side, the memorandum said. And Karsnia 'observed no paper on the ground.'"
Larry Craig is scheduled to appear in court on Wednesday.
Prosecutor: Idaho Senator 'stretches the bounds of credibility' [pioneer press]
Prosecutor: Craig is 'politicking' [ap]