The Archbishop of Canterbury, Rowan Williams, came out in support of gays and lesbians days before a crucial vote by American bishops at a gathering in New Orleans.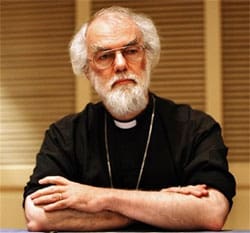 "On Tuesday, the American bishops, the majority of whom are liberals, are expected to vote to support a greater role for gays and lesbians in the Church, both with regard to the creation of new bishops and the blessing of same-sex relationships. Unless they can be persuaded otherwise, it seems certain the move will irrevocably split the Church, ending the Anglican Communion and creating an alternative alliance between Africa and conservatives in the US."
Flying in the face of conservative African church leaders, Williams said: "I do not assume that homosexual inclination is a disease…violence against gay and lesbian people is inexcusable. Gay and lesbian people have a place in the Church as do all the baptised."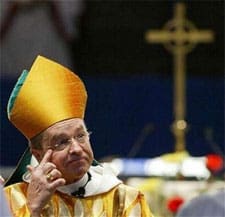 The Telegraph added:
"Dr Williams also said that the American Church faces 'no ultimatum' to end its stance on gays, which includes the ordination of the openly homosexual Bishop of New Hampshire three years ago. His words will force the African church leaders to decide whether to leave the Anglican Church or accept that the American Church cannot be forced to stop appointing gay bishops."
At this point, a compromise between the warring factions looks unlikely.
Though the damage may already be done, according to the AP: "If Anglicanism continues on the path of slow but steady splintering, it will effectively do as much harm as a formal schism. Anglicans in Africa, who derive much of their stature from their global ties, will become just another church. The 2.2 million-member Episcopal Church, which has played such a central role in U.S. history, will also be marginalized. 'If that happens, people will say, 'This wasn't much of a church anyway," said Ephraim Radner, an evangelical Anglican and a theology professor at Wycliffe College in Toronto. 'The results will be the disappearance and dissolution of Anglicans as a whole in North America.'"
Archbishop prays for miracle in gay rights row [telegraph]
Homosexuality not a 'disease', says Archbishop [telegraph]
Analysis: Anglicans already breaking up [ap]