Darren Hayes posted the following on his blog today regarding the alleged racial incident that occurred at a London Thai restaurant in August: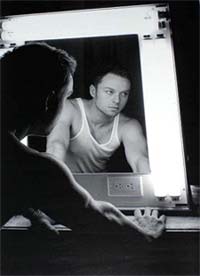 "Today the Crown Prosecution and The Metropolitan Police concluded there was no case to answer in relation to the recent allegation that singer Darren Hayes had racially abused a door person at a London restaurant on July 22nd 2007. Upon an investigation the Police recommended that no formal charges be brought against Mr. Hayes and that there was no racist undertone to the incident. 'I could never think, let alone utter a racist remark. It's just not who I am,' Mr. Hayes said. 'As a gay man, I find the notion of discriminating against a human being because of race, gender or sexuality to be abhorrent. It goes against everything I have stood for.' Mr. Hayes confirmed that an altercation took place at the restaurant, for which he received a caution, but strongly denied any racial undertones to the brief exchange. He is pleased that any notion of racism has been ruled out by Police recommendation and he was not charged with any crime. 'It was a horrible thing to be accused of and I want to thank all of my friends, family and fans for giving me the benefit of the doubt. The experience has been frustrating and at times made me very sad, but through it all I have to say I support the legal system and our right of protection under the law. I'm glad the truth is out there. I just want to concentrate on my music now.'"
The specific details of the incident, as far as I know, have not been revealed.
You may have missed…
Music News: Exclusive Darren Hayes Podcast Interview [tr]
Darren Hayes Arrested for Alleged Racist Attack [tr]