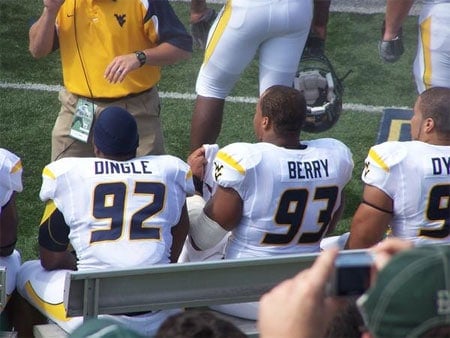 Senior Johnny Dingle and freshman Scooter Berry of the West Virginia Mountaineers provided some unintentional entertainment at last Thursday's Maryland-West Virginia match-up.
Mr. Irrelevant notes: "Together, they form the world's largest dingleberry, weighing in at a whopping 535 pounds."
The line-up recalled this classic — funny, though a proven fake.
(via mr. irrelevant via deadspin)