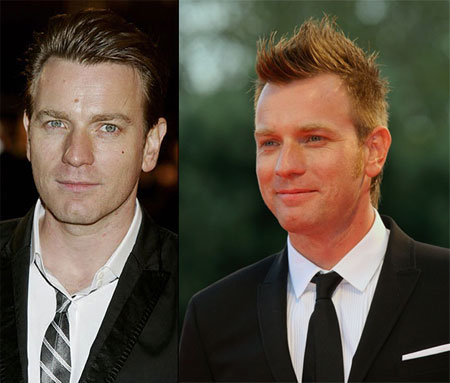 Stop the presses! Ewan McGregor showed up to the Venice Film Festival sans a defining facial feature. It appears the actor headed to the Enrique Iglesias school of cosmetic surgery and had a forehead mole removed.
The Daily Mail reports that McGregor recently discussed how he stays looking youthful: "I've found ways to cheat the ageing process. I shave my chest because having it hairy makes me look older."
McGregor does seem to be looking fresher than ever, though every time we see him we can't help wondering if he's got a Wonderjock on beneath those trousers.
And on the red carpet, Colin Farrell even appeared to admire the handiwork.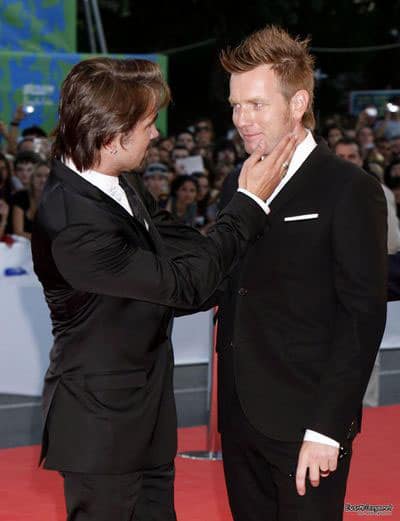 And for those of you wondering what they're doing in Venice together, here's the trailer for the forthcoming Woody Allen film, Cassandra's Dream: