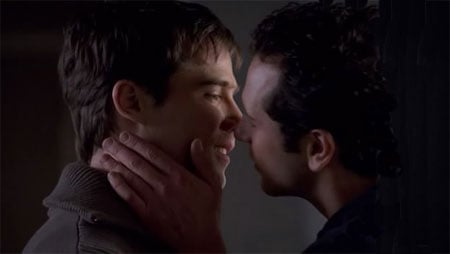 Entertainment Weekly has given us an exclusive sneak peek at their Fall TV Preview issue, which hits stands tomorrow.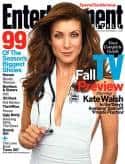 Rachel Griffiths talks to Dave Karger about the gay content in Brothers and Sisters, and letters they've received saying, "Please can you stop with the kissing? It's okay that there's a gay in the family, but I don't have to see him make pash face (an Australian term)."
Griffiths tells the magazine that she has a special way of dealing with these kinds of complaints.
Says Griffiths: "I've had older women come up to me: 'Could you tell your writers I can't deal with those gays kissing all the time!' And I'm like, 'How do you feel about a black person and a white person kissing?' They're like, 'Well, that's all right.' And I'm like, 'Well, you know what? Your mother probably would have been uncomfortable with that. So you just have to get with the program.'"
Brothers and Sisters, and its plentiful amounts of gay kissing, returns on September 30.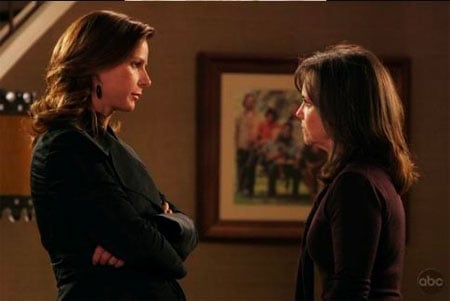 You may have missed…
Eric Winter Cast as Rob Lowe's Gay Bro on Brothers & Sisters [tr]
Luke MacFarlane and Matthew Rhys Heat Up Brothers & Sisters [tr]
Towleroad Guide to the Tube: #116 [tr]