The trial of John Fox and Anthony Fortunato for the murder of Michael Sandy has opened in Brooklyn with a startling revelation.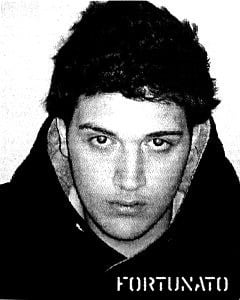 Last October, Fox, 20, Fortunato, 21, Ilya Shurov, 21, and 16-year-old Gary Timmins lured Sandy via an internet chat room to a parking lot on the Belt Parkway where he was robbed, and, following a scuffle, forced into oncoming traffic. He was then hit by a car and sustained injuries that would keep him in a coma until his family later made the choice to remove him from life support. Sandy died October 13.
In an opening day bombshell intended to convince the jury that Sandy's murder was not a hate crime (for which the punishment would mean significantly more jail time), the lawyer for Fortunato, allegedly the "mastermind" behind the crime, told the courtroom that his client, like Sandy, is gay.
Said defense lawyer Gerald DiChiara: "This man has been tortured by a secret that he has carried for a long time. His secret is coming out in this courtroom and his family is listening to it. The stakes in this case are too high for him to keep this a secret any longer."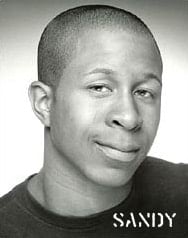 According to Gay City News: "Di Chiara said Fortunato had been secretly meeting with other men for sex for several years. The value of that news in the Sandy trial is unclear. To show that Fortunato has committed crimes similar to the alleged Sandy robbery, the prosecutor will introduce evidence that Fortunato had invited gay men to a local motel where he had stolen their belongings when they went to the toilet. The revelation may be an effort to explain that evidence, thereby mitigating its impact. The jury may reject the notion that a gay man can commit a hate crime against another gay man, but even without that charge Fortunato could be still convicted of felony murder, though not as a hate crime, which carries a maximum sentence of 25-to-life. As an alternative explanation for the events of October 8, Di Chiara said that his client had thought that Timmins might be gay and wanted the opportunity to come out to him. Fortunato thought that if he, Timmins, and Sandy smoked marijuana together he would feel comfortable telling him."
Fortunato and Fox are charged with felony robbery and murder as a hate crime.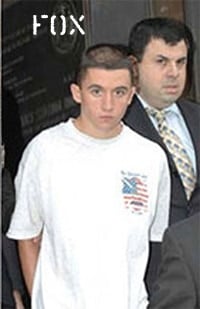 According to the New York Times, "In their opening statements, defense lawyers argued that no robbery had taken place. 'He's innocent of these charges,' said John D. Patten, a lawyer for Mr. Fox. 'John Fox, as he sits here today, is not a murderer, has never been a murderer and never will be a murderer.' Rather than a robbery, Mr. Patten argued, the luring of Mr. Sandy was better described as the crime of larceny by trick. The defendants intended to invite Mr. Sandy to smoke marijuana, ask for money to buy the drugs, then leave. The violent attack by Mr. Shurov, he said, was not anticipated by the other defendants. Unlike robbery, larceny by trick is not an element of felony murder. The notion of a robbery, Mr. Patten said, was concocted after the fact by the prosecutors and investigators. Mr. Fortunato's lawyer made much the same argument, adding a twist by declaring his client's homosexuality."
Shurov is scheduled to be tried separately and has been fingered by the others as directly responsible for Sandy's death: "Once on the beach, Shurov allegedly attacked Sandy and chased him on to the nearby Belt Parkway where he was hit by a car. Sandy, 29, died on October 13. A defense in felony murder is that the defendant did not cause or aid in the killing and did not believe that any other participant would cause death or serious physical harm. Defense attorneys pointed to Shurov as the one who violated the plan and caused Sandy's death."
The fourth and youngest defendant Timmins has received a sentence of four years in exchange for his testimony.
For all our coverage of the Michael Sandy murder, click here….
As Sandy Murder Trial Opens, One Defendant Asserts He's Gay [gay city news]
Lawyer Claims Defendant in Hate Crime Is Gay, Too [nyt]
GAY-SLAY SUSPECT: I'M GAY [ny post]
Bias case bombshell: Outed in gay slay [tr]