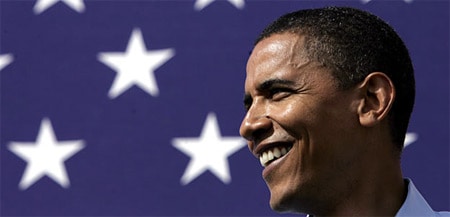 Barack Obama is set to begin a three-day gospel tour in South Carolina intended to shore up support from conservative Black Christians in that state, where he is facing strong competition from Hillary Clinton. Joining him on that tour will be gospel singer Donnie McClurkin, a notorious homophobe who performed at the Republican National Convention in 2004, has vowed to battle "the curse of homosexuality," and believes that gays can be turned straight with religious intervention.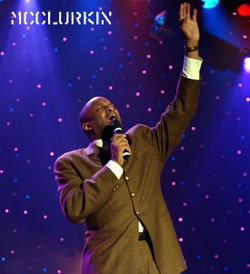 In 2004, the reported: "McClurkin wrote on a Christian Web site in 2002 that he struggled with homosexuality after he was molested by male relatives when he was 8 and 13. 'I've been through this and have experienced God's power to change my lifestyle," he wrote. "I am delivered and I know God can deliver others, too.'"
Should Obama go ahead and appear with McClurkin it surely looks to be a huge misstep in terms of his LGBT support.
Writing in the Huffington Post, political analyst and social issues commentator Earl Ofari Hutchinson told Obama to "repudiate his gay bash tour," saying the candidate's move is shameless and reprehensible:
"Legions have bought his pitch, and have shelled out millions to bankroll his campaign. But healing and consensus building does not mean sucking up to someone that publicly boasts that he's in "a war" against gays, and that the aim of his war is to "cure" them. That's what McClurkin has said. Polls show that more Americans than ever say that they support civil rights for gays, and a torrent of gay themed TV shows present non-stereotypical depictions of gays. But this increased tolerance has not dissipated the hostility that far too many blacks, especially hard core Bible thumping blacks, feel toward gays. Obama has spent months telling everyone that he's everything that Bush isn't. He can proof it by saying a resounding no to McClurkin and to gay bashing."