Lesbian mom says daughter now goes to school with bodyguard because of bullying: "Virginia Gaffey says that her 9-year-old daughter was physically assaulted by other students on the playground at Tucker Elementary in Milton. She claims that the reason was because she is a gay mother."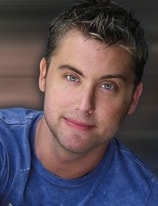 Lance Bass tells GQ that Britney Spears was surprised when he came out to her: "It was the night of her first wedding, actually. I was in Vegas with her, her dancers, her manager, and my boyfriend at the time . . . Her manager had already gotten rid of [her first husband] Jason [Alexander] – they'd flown him home. Britney was upset about what she had done. I felt bad for her. I knew she was about to go through a lot of crap. I felt the need to share something. So I sat her on my bed, and I'm like, Well, I'm gay!"
Istanbul attempts to shut down gay rights organization: "The Governor's Office of Istanbul has demanded the closure of Lambda Istanbul, an organization defending lesbian, gay, bisexual and transgender (LGBT) people's rights in Turkey, claiming that the name and objectives of the group are 'against the law and morality'. The governor had asked in early 2007 that the group be shut down; in July, the local Prosecutor's Office rejected the complaint. The Governor's Office then took the case to a higher court, the Beyoglu Sutluce Court of First Instance No. 5, which heard the case in July 2007 and ordered a second hearing for October."
D.C. police chief sends out directive to department on treating transgender people with respect.

NYC taxis get new logo treatment.
George Lucas plotting Star Wars TV series: "There is a caveat, though: The proposed series doesn't have anyone named Luke or Anakin in it, a story path that Lucas concedes is 'taking chances' as far as connecting with an audience expecting the familiar mythology. 'The Skywalkers aren't in it, and it's about minor characters,' Lucas said in an interview. 'It has nothing to do with Luke Skywalker or Darth Vader or any of those people. It's completely different. But it's a good idea, and it's going to be a lot of fun to do.'"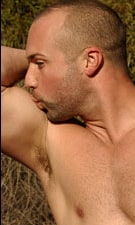 Bravo Workout trainer Brian Peeler flexes his muscles.
Young gay Iranian on the run may soon be back in the UK.
Staph bacteria causing more American deaths each year than the AIDS virus: "The microbe, a strain of a once innocuous staph bacterium that has become invulnerable to first-line antibiotics, is responsible for more than 94,000 serious infections and nearly 19,000 deaths each year, the Centers for Disease Control and Prevention calculated. Although mounting evidence shows that the infection is becoming more common, the estimate published today in the Journal of the American Medical Association is the first national assessment of the toll from the insidious pathogen, officials said. 'This is a significant public health problem. We should be very worried,' said Scott K. Fridkin, a medical epidemiologist at the CDC."
Carson Kressley getting new reality show: "Called Crowned: The Mother of All Pageants, the show will have eight episodes, and will focus on mother and daughter pairs who want to compete in both the Miss and Mrs. USA Pageant. The pairs will all be living together in a house in L.A., and will undergo weekly 'de-sashing' ceremonies."