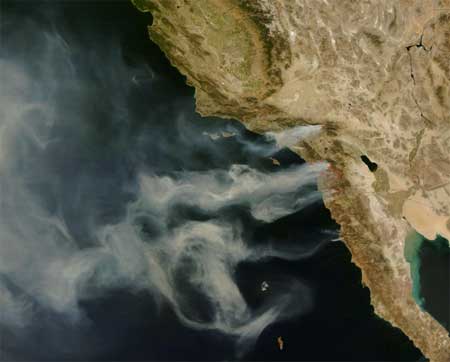 DailyKos published an email yesterday from anti-abortion pastor Matt Trewhella that was sent out to his supporters. Trewhella is a Milwaukee-based wingnut of the Falwell school of thinking, apparently. According to DailyKos, "Matt Trewhella is known by law enforcement, and was investigated by the FBI in the mid 90's during the murders of abortion doctors and clinic workers." Trewhella blames the California fires on the state's new education law which bans school instruction or activities which could be perceived as negative towards gay, bisexual, or transgender people.
Here's part of the email:
***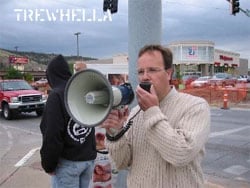 Subject: The Righteous Judgment of God
Date: Wed, 24 Oct 2007 03:00:18 +0000
Dear Friends,
Last week I groaned when I read how Gov. Arnold Schwarzenegger signed a bill into law in California which foisted homosexuality upon the children of that state through the state school system. The bill was SB777 and it clearly redefines (perverts) what sexuality is, as well as promotes the legitmacy of homosexuality upon children starting from kindergarten on up. He signed the bill on Saturday, October 13th.
Seven days later on October 20th, wildfires broke out across California in several places.
***
Come to think of it, I wonder if the Phelps clan has sent out an alert? Why yes, they have.
Anti-abortion pastor blames wildfires on "homosexual" law [tr]