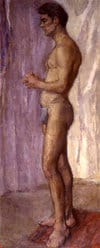 A portrait of Sean Connery, painted after he had returned from the Royal Navy and before he left Scotland to pursue his acting career, has gone on display at the Edinburgh School of Art. Posing for life art classes was how he made a living before he became Bond.
The Times Online reports: "The painting, by Al Fairweather, features in a wide-ranging exhibition held to mark the centenary of Edinburgh College of Art, which includes important works by a host of internationally acclaimed artists, including Alan Davie, Eduardo Paolozzi, and John Bellany. The Fairweather portrait shows Connery when he was in his early 20s after he had returned to Edinburgh from a three-year stint in the Royal Navy. By that time he had worked through a succession of deadend jobs and had enrolled at a gym on the Royal Mile when he was selected by the college for life classes."
Connery fancied himself a bodybuilder. Photographic evidence, after the jump…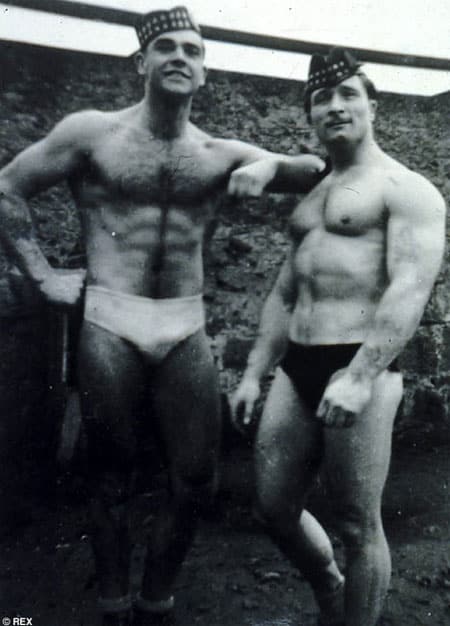 Via the Daily Mail: "A muscular Sean Connery was a keen bodybuilder and came third in a Mr Universe competition before finding fame as the film world's iconic British spy."
Love the hats.