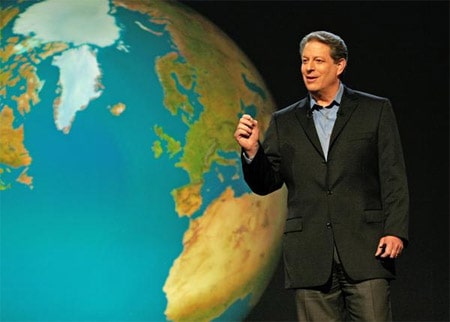 As many had predicted, former Vice President Al Gore and the UN Climate Change Panel have been awarded this year's Nobel Prize for Peace. Gore and the IPCC were chosen from a field of 181 candidates, the Guardian reports.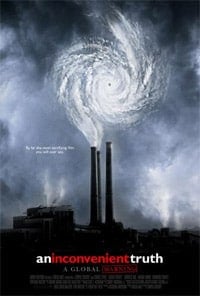 Said the committee: "He is probably the single individual who has done most to create greater worldwide understanding of the measures that need to be adopted…Thousands of scientists and officials from over 100 countries have collaborated to achieve greater certainty as to the scale of the warming. Whereas in the 1980s global warming seemed to be merely an interesting hypothesis, the 1990s produced firmer evidence in its support. Action is necessary now, before climate change moves beyond man's control."
According to the BBC, "[the committee] wanted to bring the 'increased danger of violent conflicts and wars, within and between states' posed by climate change into sharper focus. [It] highlighted the series of scientific reports issued over the last two decades by the IPCC, which comprises more than 2,000 leading climate change scientists. The reports had "created an ever-broader informed consensus about the connection between human activities and global warming."
Said Gore: "I am deeply honoured to receive the Nobel peace prize. This award is even more meaningful because I have the honour of sharing it with the IPCC – the world's pre-eminent scientific body devoted to improving our understanding of the climate crisis – a group whose members have worked tirelessly and selflessly for many years."
The White House response to the announcement? "Of course we're happy for Vice President Gore and the IPCC for receiving this recognition."
It must make them pleased that something good came out of their stealing the election from him.
Now, of course, the big question that remains is will this significant honor push Gore to make a second run for the nation's top job?