The New York Times' revered and influential architecture critic Herbert Muschamp died yesterday after a battle with lung cancer. In his obituary, the Times reflected on how his identification as a gay man influenced his criticism: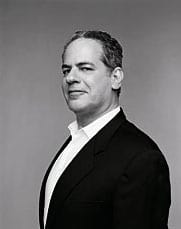 "Mr. Muschamp often reflected on the central role that gay men played in New York's cultural history, specifically the world that he entered as a young gay man escaping the homogeneity of suburban Philadelphia. In a 5,900-word essay last year in the paper's Arts & Leisure section, he explored the subversive character of 2 Columbus Circle — Edward Durell Stone's lollipop building — and its connection to in the city's gay subculture in the Sixties. He described his generation's experience this way: 'We were the children of white flight, the first generation to grow up in postwar American suburbs. By the time the '60s rolled around, many of us, the gay ones especially, were eager to make a U-turn and fly back the other way. Whether or not the city was obsolete, we couldn't imagine our personal futures in any other form. The street and the skyline signified to us what the lawn and the highway signified to our parents: a place to breathe free.'"
Here's the full article to which the obit refers.
Muschamp was 59.