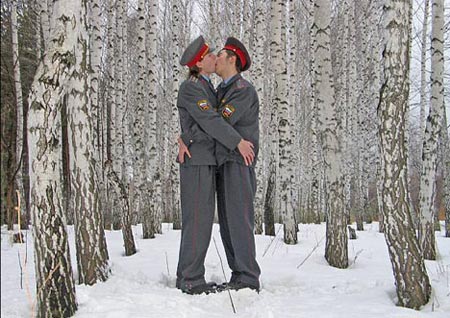 Russian cultural minister Alexander Sokolov has banned an image of two policemen locked in a romantic kiss from appearing in an exhibition scheduled to go on display in Paris next week.
The Guardian reports: "Mr Sokolov described the photo as political provocation and said he was pulling it, together with 16 other works, from a show at Paris's Maison Rouge exhibition hall. The exhibits were all displayed in Russia this year at Moscow's state-owned Tretyakov gallery. The minister also banned another work by the same irreverent group, Blue Noses, that shows Vladimir Putin, George Bush and Osama bin Laden cavorting on a double bed in their underpants."
We've tracked down those photos as well: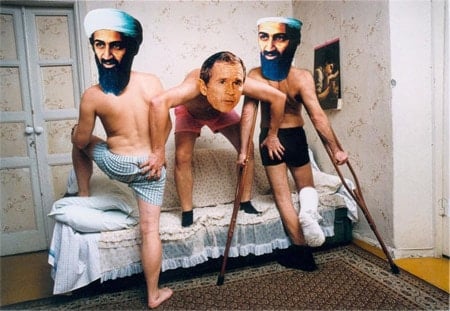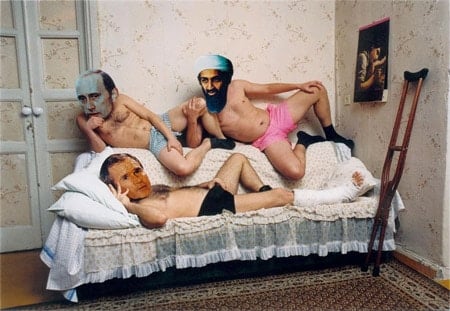 Said Sokolov: "If this exhibition appears [in Paris] it will bring shame on Russia. In this case, all of us will bear full responsibility. It is inadmissible…to take all this pornography, kissing policemen and erotic pictures to Paris."
Honestly, are these pictures any more obscene than the shirtless beefcake shots of Putin that appeared in German magazine Spiegel last month? I think not.