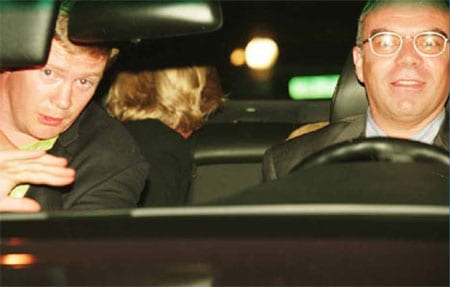 Several snapshots of Princess Diana's final moments were revealed yesterday as an inquest began into the circumstances surrounding her death, more than ten years after the accident in the Pont L'Alma tunnel that took her life as well as Dodi Fayed's and that of chaffeur Henri Paul.
The BBC reports: "Speaking at the start of the hearing on Tuesday, coroner Lord Justice Baker told jurors he would be 'conducting a vigorous and searching inquiry through the evidence so that the true cause of death may, if possible, be determined once and for all.'"
Many of the newly released photos depict the carnage following the accident, but the two pictures that were released of the moments before the crash are perhaps the most chilling, and appear to show consternation in the vehicle as it is sandwiched by paparazzi.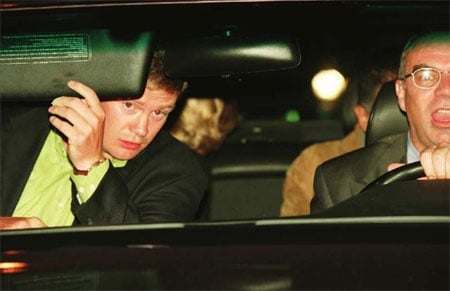 Via the Daily Mail: "Taken by one of the paparazzi, the princess is visible in the rear seat peering back at the pursuing French photographers. To her side Dodi Fayed is hunched forward in his seat. It is just seconds after the couple have left the back entrance of the Ritz Hotel on the fatal journey to Dodi's Paris apartment and provides the last known picture of Diana alive. But it is the occupants of the front seat that catch the eye. Trevor Rees-Jones, Dodi's bodygaurd and the only survivor of the terrible accident, holds a protective hand up as he peers into the lens. Beside him the driver Henri Paul – accused by police of being drunk – stares twistedly, almost mockingly, at the camera."
Published for the first time: The most remarkable pictures of the Diana crash [daily mail]