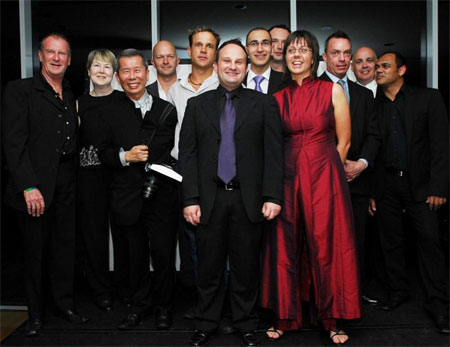 Australian gay and lesbian website Same Same held an event at the Art Gallery of NSW on Tuesday night where they announced the results of a four week nomination process held to determine the 25 most influential gay and lesbian Australians. Among those on hand for the awards were Senior Sergeant Joy Murphy of Victoria Police, Justice of the High Court of Australia Michael Kirby, Malcolm and Lucy Turnbull and photographer William Yang.
Site co-founder Tim Duggan said: "A list like this has been a long time coming. Australia is now at a stage where we see gay and lesbian people having a huge amount of influence in lots of different fields. The Same Same 25 is a fascinatingly diverse list of people from all walks of life with one thing in common – they exert a large influence over their chosen profession."
Real-life gay cowboy and Heath Ledger friend Adam Sutton, who came out last year following the release of Brokeback Mountain and rode in this year's Sydney Gay & Lesbian Mardi Gras parade with Rupert Everett, was also one of the 25 nominees. Sutton was asked to say some words on behalf of the other nominees, which you can read here.
View the 25 honorees here.