Still playing with dolls, superstar filmmaker Todd Haynes just won't play it safe. His self-spoof is not far from heaven. (Dan, thx for tip to Film Experience)

Brazilian Senator Magno Malta makes a televised speech against the proposed hate crimes legislation says, "allowing gays to manifest affection in public would be the equivalent
of giving pedophiles (or even necrophiles) a seal of approval." Made in Brazil has video and translates a few excerpts.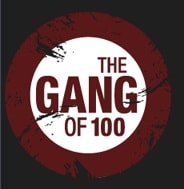 Sadly, AIDS walks have provided essential funding for so long that they have lost much of their energy and are part of the annual change in seasons. This Sunday's for AIDS Project Los Angeles has some renewed energy from a group started after last years walk by local nightlife producer Tom Whitman. The Gang of 100 is invite-only with the stated aim of trying to "engage an entire group of 25-45 year old guys and girls who aren't necessarily used to getting involved." Members each agree to raise $2000 for different charities and 100% of the proceeds from every even go to charity. I'm not sure about the the site's promise that if you see the Gang of 100 name on an invite "you will know that the event will be filled with fun, sexy, gregarious people that you will want to hang out with." but i am impressed that they're close to hitting their $100,000 goal for Sunday's walk. It could be the promised "half-time cocktail hour" (Disclosure: i just donated.)