At the end of October, I posted about a report on the imminent execution of another gay man in Iran. Here's some good news. There are reports that because of international pressure from human rights groups and gay activists, an Iranian Chief Justice halted the execution.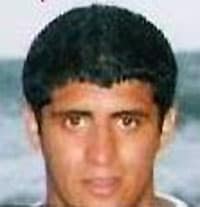 "According to Human Rights Watch, three men complained to police in Sep 2006 that Makvan Mouloodzadeh had raped them seven years earlier. Mouloodzadeh was arrested and in May 2007, he was sentenced to death on charges of raping three boys when he was 13-years-old. He claims he was physically assaulted in prison, and forced to confess a crime he says he never committed. Iran's Chief Justice says the death sentence was in violation of Islamic teachings and the law, according to the ILGHRC."
Said Paula Ettelbrick, executive director of the New York-based International Gay and Lesbian Human Rights Commission: "This is a stunning victory for human rights and a reminder of the power of global protest."
Earlier this week, a news report came out of Britain saying that Iranian leaders were still committed to hanging individuals for homosexual crimes.
Iranian spared from noose for alleged sodomy [msnbc]
Iran halts execution following international pressure [xtra]