Brian Bates, a 36-year-old business owner and member of the Log Cabin Republicans who says he "disagrees with how the Republican party has handled gay issues," has been elected to the Doraville, Georgia City Council, making him the ninth openly gay official elected in Georgia and the first openly gay Republican elected in the state, according to the Atlanta Journal Constitution. Doraville is northeast of Atlanta.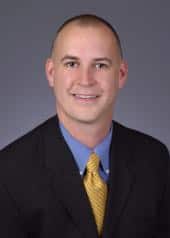 Said Bates: "I am gay and there's no reason to hide it. I made the conscious decision to be open and honest about my orientation. It really didn't come up with my conversations with voters and for the most part, I don't think they care. It was not a campaign issue. There is not a gay agenda. It wasn't an issue…Residents were waiting for someone to take a stand to protect the police chief. And this provided residents a way to show their support and get behind us…I don't think it's responsible to attack individuals. The Republican Party has been a party of freedom and acceptance and they need to stick to the policies that work and that's about being fiscally responsible…I was elected to represent the residents of Doraville and look forward to doing it with honor. And if it provides other opportunities for other candidates or encourages other individuals to run, I certainly encourage them to do so."
According to Georgia Equality, Bates is also the first openly gay Republican elected in the deep South.