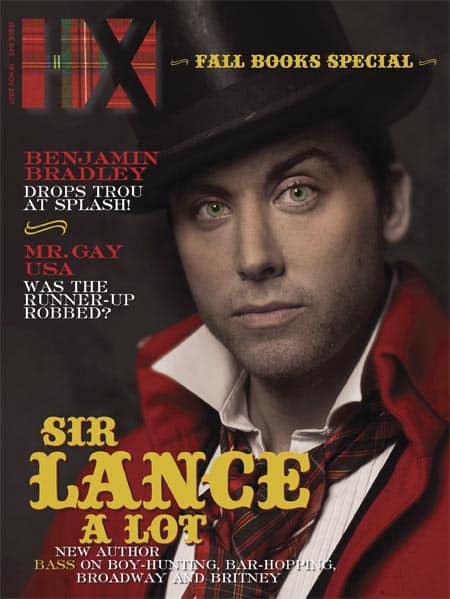 New York's HX magazine sits down with Lance Bass for a chat and Bass clarifies a few things that have recently come out in the media:
HX: You mentioned in an interview recently that Justin Timberlake once said he wanted to play a gay part in a movie and that had the rest of *NSYNC thinking he was gay.
BASS: Yeah, which was totally taken out of context again. Here's exactly what I said: I think in everyone's life you question your friends' [sexualities] at some point. It doesn't matter if they're straight, whatever. And of course, with five guys who live together, some thoughts are going to go through your head. Chris used to hang out with our choreographer who happened to be gay, and we would question each other, "I wonder if he's gay." And Justin's like, "I always wanted to play a gay guy," and to yourself you're like, "I wonder if that means he's gay." You always have these ignorant thoughts about all of your friends.
Bass also discusses his most recent love interest: "I try and keep it as quiet as possible. Some people I date that are a little recognizable, it kind of gets out there, and all of a sudden you have a boyfriend you never labeled as a "boyfriend." And that ruins your chances of anyone else asking you out! I've been dating someone in particular I'm getting to know a lot better and having a lot of fun.
Incidentally, Bass' recent tell-all tome Out of Sync recently chimed in at #22 on the New York Times expanded bestseller list.