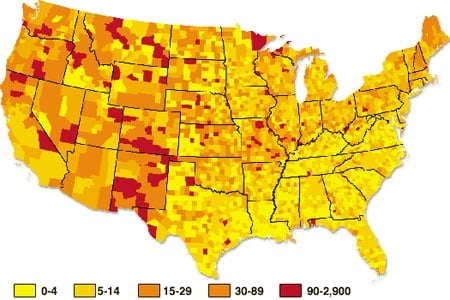 From one of my favorite sites, Strange Maps, here's a map showing "the number of UFO reports per 100.000 people by county in the continental US."
They note that extraterrestrials seem to like it out west, except for a huge portion of northern Minnesota and small splotches in Florida's panhandle as well as Missouri and Illinois. Also, they don't seem to like the Bible Belt much.
Incidentally, the location of Shirley Maclaine's home, where Kucinich claims to have seen his UFO, was in Graham, Washington, just outside of Seattle.
Here's that video again, for those of you who missed it.
UFO Hotspots Map [strange maps]