Poll shows Barack Obama pulling ahead of Clinton in Iowa: "Most Democratic likely voters in Iowa, 55 percent, say they're more interested in a 'new direction and new ideas' than in strength and experience, compared with 49 percent in July — a help to Obama, who holds a substantial lead among 'new direction' voters." And Obama struggles with spin…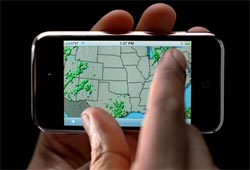 Smartypants with iPhone tries to use method in latest Apple commercial to ask why plane hasn't taken off yet and gets read by pilot: "If the passenger with the iPhone would be kind enough to use it to check the weather at our alternate, calculate our fuel burn due to being rerouted around the storms, call the dispatcher to arrange our release, and then make a phone call to the nearest Air Traffic Control center to arrange our timely departure amongst the other aircraft carrying passengers with IPhones, then we will be more than happy to depart. Please ring your call button to advise the Flight Attendant and your fellow passengers when you deem it ready and responsible for this multi-million dollar aircraft and its passengers to safely leave."

Guardian gone: Now, everybody will be squeezing the Charmin.

Latvian government minister and newspaper owner praise international anti-gay group Watchmen on the Walls pledge fight against homosexuality at "human rights' conference, slam Arnold Schwarzenegger for "teaching homosexuality" to children.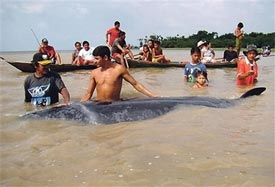 18-foot-long Minke whale discovered swimming lost, 1,000 miles up the Amazon river: "Environmentalists are now considering the best way to transport the mammal from the Tapajos River, where it was last seen, back out to the Atlantic Ocean. 'It is in good condition,' veterinarian Milton Marcondes from the Brazilian Humpback Whale Institute told the Associated Press. 'We couldn't do a blood exam, so we don't know how it is doing internally, but we gave it antibiotics as a precaution.' He added that it would be easy for the whale to become ill as a result of the stress of being so far from its natural habitat."

South African guesthouse owner turns away gay guests: "We are certainly not gay-friendly, this is a Christian household. We have never had a gay couple staying in the house and we prefer to keep it that way. We hereby cancel this order and exercise our right of admission."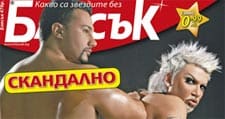 Popstar Azis continues to stir the pot in Bulgaria with racy magazine cover: ""I am ready to do anything for a high rating for my show! As you can see from the pictures, I sold my body, or as we say it, got a tuning." (NSFW)

British police officer among men nabbed in restroom sex sting: "The officer, who has not been named, was fined 13 days' pay following an investigation into 'cottaging' at toilets on Harrison Drive, Wallasey. Six people have been charged under the Sexual Offences Act – two have pleaded guilty, four are awaiting trial. Another 32 people, including the officer, were issued with cautions over the incidents."

Tom Cruise angered by publication of fatsuit photos.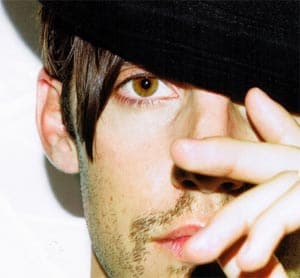 Milo Ventimiglia thinks it's time to get mysterious for Nixon Watches.

Gay and lesbian Ohioans "eager" for Governor Ted Strickland to test limits of laws surrounding state's same-sex marriage ban.

A visit to the virtual queer red light district (nsfw).

Broadway Cares/Equity Fights AIDS hit hard by stagehand strike.

Same-sex marriage supporters get vocal in Vermont: "More than 20 people testified before the Vermont Commission on Family Recognition and Protection at its public hearing at Lyndon State College, and throughout the 90-minute session, only two people stood up to speak against same-sex marriage. This was the second forum held by the 11-member commission and the second time that a strongly supportive audience turned out. Major anti-gay groups in the state are boycotting the hearings. Joseph Gainza of Marshfield floated one theory on why gay marriage has not become a divisive topic during the hearings: Most straight Vermonters, including him, noticed that the sky did not fall down after the Vermont Legislature legalized civil unions for same-sex couples seven years ago. 'The change came and you realized that nothing in your life has changed,' said Gainza. 'The only difference is that your neighbors have some rights they didn't have. And none of your own rights were taken away in the process.'"