Please welcome Robbie Daw, who will be penning weekly music posts for us here on Towleroad! Robbie runs his own pop music site called Chart Rigger.
Today The Killers release their new Christmas-themed single "Don't Shoot Me Santa" on iTunes. All proceeds from the sale of the track benefit African AIDS charities as part of Bono's RED campaign, and the timing of the release coincides with this weekend marking World AIDS Day.
Hmmm. Santa looks like he's seen some better days. "Don't Shoot Me Santa" is the second holiday-themed single the Las Vegas-based band have done for RED Campaign, though last year's "A Great Big Sled" — which earned over $100,000 when sales of the 99-cent song were tallied up — was arguably a tad bit more tuneful.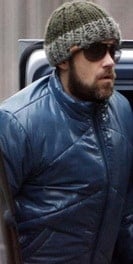 Woof! Robbie Williams (pictured left), currently recording his eighth album, was spotted by photographers in Amsterdam despite sporting a quite bear-ish disguise.

It was a bad weekend for rockers dying under seemingly-mysterious circumstances. Quiet Riot frontman Kevin DuBrow, 52, was found dead at his Las Vegas home Sunday. DuBrow had a history of struggling with substance abuse, though the cause of death is still undetermined. Those of a certain age may recall banging their heads to Quiet Riot's charming early '80s chestnut, "Cum On Feel The Noize". Additionally, 26-year-old guitarist Casey Calvert of Hawthorne Heights passed away in his sleep sometime Friday night. The pop/punk band have posted a statement on their official website.

Rhino Records, Warner Bros. specialty imprint label, is opening a temporary "pop up" store on W. Third Street in Los Angeles during the holiday season (December 1 – 31). You may recall reading here last week about one of Rhino's latest releases, The Brit Box. Says label president Scott Pascucci: "The Rhino pop-up store is a great way for us to connect directly with our consumers and to remind them of all the good reasons to continue to support our local record stores. For those of us old enough to remember, Rhino started as a record store — so now we come full circle even if for only one month at the holidays."

Kylie Minogue is set to perform during January's G'Day L.A. ball at Hollywood's Renaissance Hotel, where she'll also receive an award for promoting Australia on the world stage. Kylie's 10th studio album X was released around the world yesterday, though there's no U.S. release date set at the moment by her American label, Capitol.

Alicia Keys saw her latest album As I Am debut at the top of Billboard's album chart last week, while her single "No One" also climbed to #1. Meanwhile, in the U.K., last year's X Factor winner Leona Lewis is also on top of the album and singles chart. Perhaps the secret to their success might be in the similar (click to enlarge) cover art?
It's worth mentioning that music mogul Clive Davis is behind both releases, and Lewis is being touted as the next Mariah Carey. Of course, it could all just be coincidence.

TODAY'S NEW RELEASES:
(NOTE: It's a somewhat bland week, and as Rolling Stone points out, the holiday season looks pretty grim as far as new music from major artists.)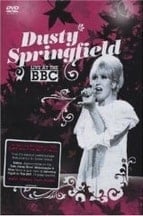 Pikul, the 2005 debut EP from L.A.-based alt rockers Silversun Pickups finally makes its way to iTunes.
A year after its initial release, a two-disc deluxe edition of Justin Timberlake's FutureSex/LoveSounds drops today. The first disc contains "Until The End Of Time," a duet with Beyoncé, while the second one is a DVD with music videos, a documentary and live performances.
Common's thisisme then: The Best Of Common, which also features Lauryn Hill, Erykah Badu, Cee-Lo and Q-Tip.
By The People, For The People, a collection of live performances and rarities from Mudvayne. Included is an unreleased cover of The Police's "King Of Pain."
Remix EPs from Interpol, Miss Kittin ("Kittin Is High") and Megan McCauley ("Tap That").
DJ Armand van Buuren's Universal Religion 2008: Live From Armada At Ibiza.
Dusty Springfield's Live At The BBC DVD gets an American release from Universal.