Tragic rape case in Dubai raises diplomatic tensions between the United Arab Emirates and France.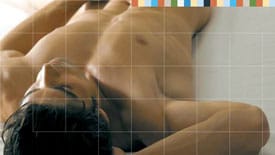 Buenos Aires, Argentina gets five-star gay hotel: "The receptionists are slender young men in sleek suits, the brochure features chiselled male torsos, the rooms are soundproofed and stocked with condoms and every now and then Judy Garland croons in the bar: welcome to Latin America's first luxury gay hotel…The £3.5m five-storey complex has been conceived and designed as an out and proud celebration of gay identity and sexuality, said Nacho Rodriguez, the general manager. 'This hotel is not just gay-friendly. It is gay.'" Nacho Rodriguez has to be one of the best names ever. Website for the Axel Hotel is here.

Lance Bass reveals he was once married to a woman: "People do stupid things in the heat of the moment. I've been in Vegas where I've gotten married for like five minutes, but no one talks about it though. In fact the only reason we did it is because we wanted to get free drinks all night… and we didn't get one."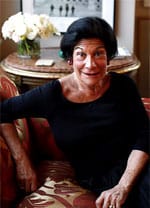 New York "Realtor to the Stars" found bludgeoned to death in her Fifth Avenue penthouse: "Linda Stein, 62, was found Tuesday night by her daughter, filmmaker Mandy Stein, lying in a pool of blood in the $2.5 million pad at 965 Fifth Ave. on the upper East Side. The city medical examiner ruled her death a homicide yesterday, determining the 5-foot-tall woman died from blunt-force trauma to the head and neck. 'It doesn't seem possible,' said one of Stein's neighbors, Seymour Holtzman, 72. 'It's probably the safest building I know. … It's shocking.' Stein helped her ex-husband, music mogul Seymour Stein, found Sire Records in the 1970s, a label that launched the careers of Madonna, Talking Heads and Depeche Mode."

Catholic school principal caught in drag, loitering in "high drug trafficking and prostitution area."

Gay bashing south of Manchester, England has police on alert: "A man is in hospital with extensive facial injuries after being attacked in Orford Park in what police believe may be a homophobic attack. The 39-year-old was walking through the park with a friend on Monday night when a man 'violently attacked' him, detectives said. He was punched to the ground and then repeatedly punched and kicked in the face and head while his attacker told him he was going to kill him. The attack only stopped when a resident alerted by the noise came out of his home. The victim is still in Warrington Hospital with serious facial injuries."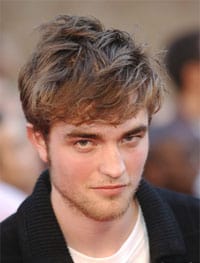 Harry Potter actor Robert Pattinson to play Salvador Dali in new film that suggests Dali had a love affair with Spanish poet Federico Garcia Lorca: "Described by its producers as 'racy' and 'sexy', the film will show Dali and Lorca's feelings deepen into a love affair which the sexually repressed artist tries and fails to consummate. As a substitute, Lorca sleeps with a female friend, with Dali present as a voyeur. The interpretation, by British screenwriter Philippa Goslett, is likely to cause controversy among biographers and historians. Although a physically intimate relationship between the men has long been rumoured, Dali told interviewers more than once that he rejected the homosexual Lorca's attempts to seduce him."

Same-sex commitment ceremony announcement inspires hellstorm of hatred in Missouri town.

Pete Wentz leap of faith presents podiatric problem.

There's Something About Miriam, the reality show about a 21-year-old transsexual model being wooed by six men who are unaware of her secret, begins airing on FOX Reality Channel tonight. Reality Blurred reports: "When the series first aired in the UK almost four years ago, Miriam said she was really looking for love. 'I did it because I wanted to know if real love exists. Can a person fall in love? I was trying to be myself and if anyone had asked me about myself I would have told them,' she said. As expected, the show was not well-received, and was criticized by many for its premise. The six men sued Sky One and the production company, a subsidiary of Big Brother producer Endemol, for what they said was public humiliation, settled for amounts that 'various reports pegged at anywhere between $150,000 and $250,000 a man.'"

What will Brooklyn, New York be like in the year 2012? Sir Ian McKellen gives a narrated tour. (more at Curbed)